La Table de Maxime
Fine dining restaurant & premier rooms
Our 23 - 6852 Our
Tél.: 0032 (0)61 23 95 10
- Open from Wednesday to Sunday included - Restaurant closed on Saturday lunchtime -
Restaurant
Ardennois born and bred, Maxime Collard bids dinner guests a cordial and culinary refined welcome at his restaurant. In this fully renovated old farmhouse, the rustic charm of bygone days harmoniously blends in with the contemporary design style, exuding a plush sense of modern refinement in a location steeped in history.
As far as the eye can see, just a few steps away from the lovely terrace, guests are embraced by the lush natural scenery. Gently rippling mere yards away from the restaurant, the clear river Our provides fresh water to the surrounding fields and woodlands.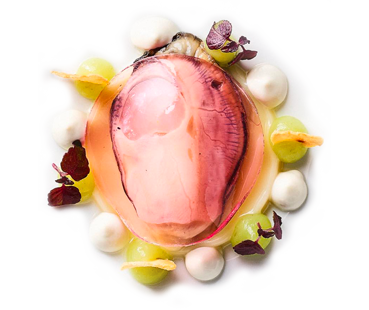 " Savour the heart
of the Ardennes! "
Hotel
To enable visitors to enjoy the deep-rooted allure of the local area for a little longer, Maxime Collard also has 6 romantic room on offer.
The beneficent sense of comfort and peace and quiet are thrown in for good measure in these delightful rooms daubed in warm and restrained hues.
Each room is unique, with details of yesteryear naturally mixing in with the contemporary furniture pieces.
" Local cuisine sprinkled
with a contemporary sauce. "
Driven by an intrinsic of creativity and eager to drive his business forward, Maxime Collard has developed a culinary style that is up there with the best of them with astounding swiftness.
The Chef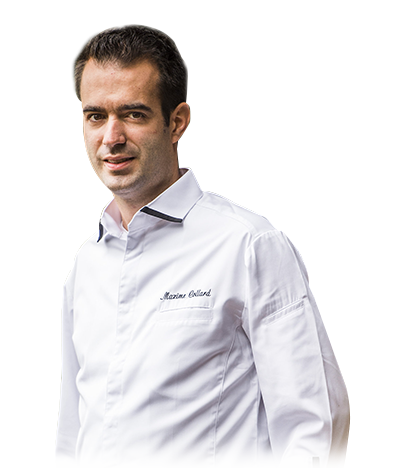 Les menus
À la carte
Truite d'Ardenne marinée
Rillette, Radis multicolores, Fenouil,
Coulis de cresson de fontaine fumé

36 €

Bonite grillée
Tapenade d'olives et anchois,
Déclinaison de tomates, Pesto de capucine

40 €

Langoustine Royale

Poivron, Pastèque, Coriandre
Vinaigrette de crustacés

SUPPLÉMENT CAVIAR : 20€


55 €

Cuisses de grenouille à l'ail chinois
Ris de veau caramélisé au Tandoori,
Herbes vertes, Humus, Sauce Noilly Prat

48 €
Rouget et calamar

Épeautre, Chorizo, Citron
Courgette, Huile de safran, Jus de bouillabaisse


52 €

Bar de ligne
Couteau de Mer, Fenouil,
Tomate, Jambon d'Ardenne, Sauce vierge

52 €

Suprême de pigeon d'Anjou

Cuisse confite, Mozzarella de Neufchâteau

Cerise, Haricot, Pistache, Jus au curry vert

52 €

Ris de Veau en croûte
Artichaut poivrade, Fève des marais, Girolles, Gnocchi au Parmesan,
Béarnaise au balsamique

55 €
Pêche blanche
Marinée au thym, Biscuit aux amandes

Sorbet à la verveine

18 €

Framboise
Ganache au chocolat Ivoir, 
Vanille de Madagascar, eau infusée à la fleur d'hibiscus,
Sorbet agastache


18 €

Soufflé au chocolat
Glace à la vanille bleue


22 €

Dame blanche
À la Vanille bleue, Coque de chocolat Araguani

16 €
Assortiment de 5 fromages – Toast aux fruits secs

20 €
Rooms
The hotel's 6 guest rooms are a standing invitation to enjoy your stay in a setting that exudes harmony, balanced and good taste embedded in all modern convenience. The imposing oak beams and the majestic fireplace rekindle the warmth and sumptuous bliss of days of yore.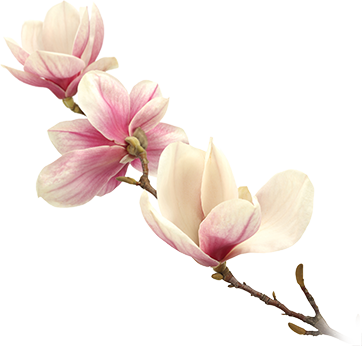 " A setting that exudes harmony,
a sense of balance and good taste. "
TV

Radio

Free Wi-Fi

Telephone

Parking
RATES
- BREAKFAST INCLUDED
(pour 2P.)
~ Double rooms with a shower: 150 €
~ Double rooms with a shower: 130 €

SINGLE (1P.) - 15 € | Dog not allowed
Situation